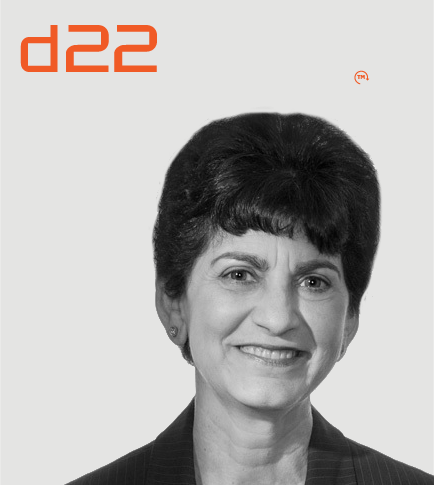 Dr. Mary A. Papazian
Former President, San Jose State University and Founder, Arshag Consulting

Dr. Mary Papazian serves as principal consultant at Arshag Consulting, a firm she founded after a 35 year career in higher education, to advise start-up companies, business, and higher education institutions on strategy, executive leadership, the talent pipeline, digital transformation, GenZ, ESG, and the future of work and learning.
Dr. Papazian most recently served as 30th president of San José State University (SJSU), Silicon Valley's public university serving 38,000 students, which she guided through the Covid-19 pandemic. She also served as president of Southern Connecticut State University (SCSU) in New Haven, CT, where she focused on institutional and digital transformation; partnerships; global, research and graduation education; and addressing barriers to educational equity. Under her leadership, SJSU was named the #1 most transformative university by Money magazine and received the Platinum award and the Best Achievement in Operational Excellence to deliver Digital Transformation award at the Business Transformation & Operational Excellence Industry Awards. 
Dr. Papazian previously served as Provost and Senior VP for Academic Affairs at Lehman College (CUNY), Dean of the College of Humanities and Social Sciences at Montclair State University (NJ), and as Associate Dean of the College of Arts and Sciences / professor of English at Oakland University (MI). 
Throughout her career, she served on national and regional volunteer boards, such as the Higher Education Resource Services (HERS), Business Higher Education Forum (BHEF), NCAA Board of Governors and Division I Presidents' Council, Association of Public and Land Grant Universities (APLU), Urban Serving Universities (USU), Association of American Colleges and Universities (AAC&U), Bay Area Council, Silicon Valley Leadership Group and Joint Venture Silicon Valley. 
A Renaissance Literature scholar, Dr. Papazian holds B.A., M.A., and Ph.D. degrees from UCLA. She is a Board Certified Candidate with certification in ESG, an advisor to early stage start-ups, and a sought after speaker.