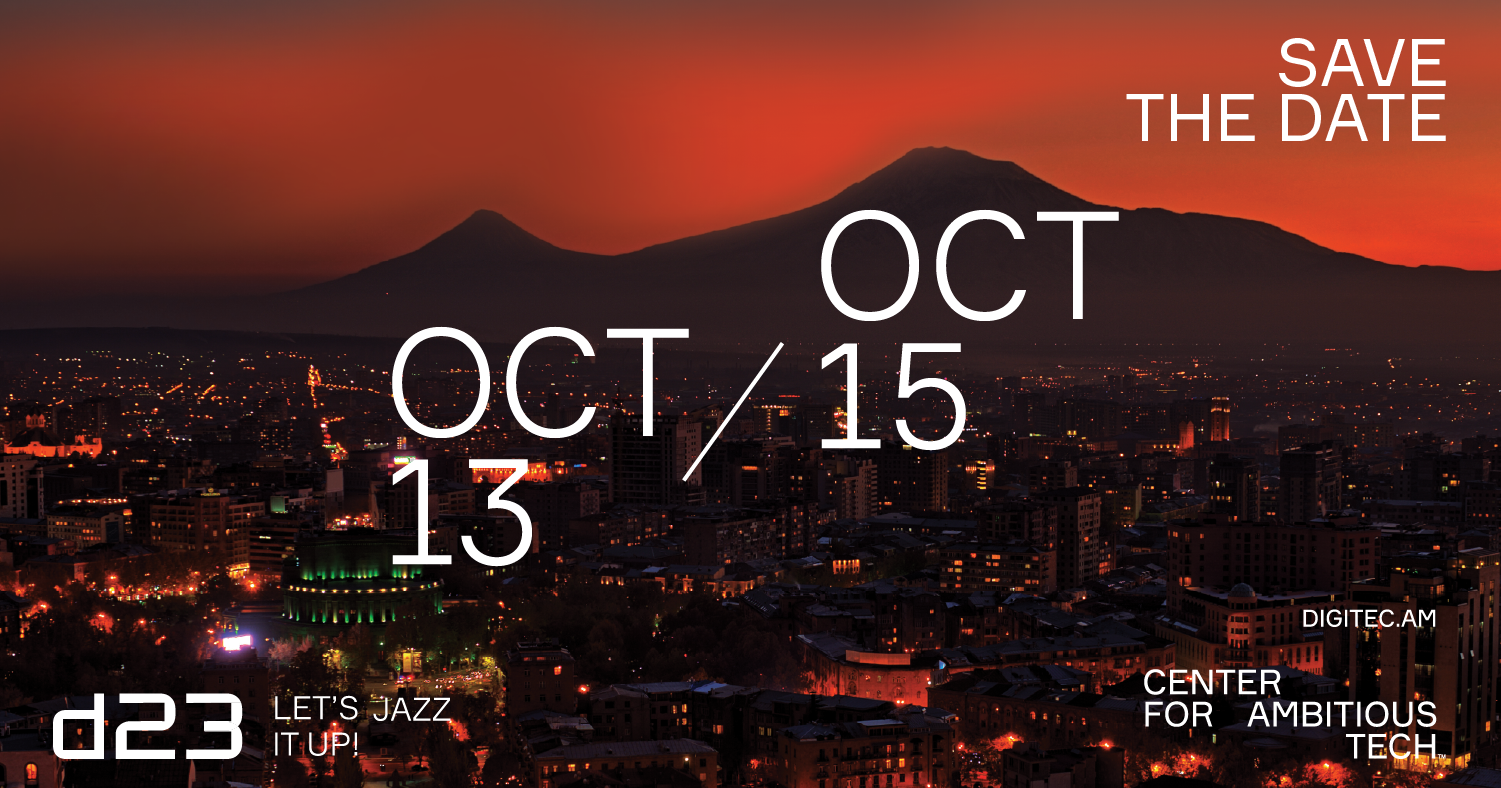 About us
Since 2005, Digitec Expo has been the region's largest annual technology event, with over 100 exhibitors presenting their products, services and companies to tens of thousands of B2B, government, education and B2C attendees. This year, Digitec23 Expo will fill over 2000m2 of exhibition floorplan in the large indoor arena at the Meridian Expo Center.
The Union of Advanced Technology Enterprises (UATE) was established in 2000 as a business association to represent the collective interests of companies in the fields of Information Technology (IT), Information and Communication Technologies (ICT) and High-Technology operating in Armenia. UATE unites national and international organizations operating in Armenia that are involved in software, Internet Technologies, e-commerce, IT research and development, semiconductor technology and other specialties. 
A number of members occupy leading positions in the global market. In contrast to many similar business associations, UATE's mission has always been broader than the narrow interests of its member companies. As such, UATE has worked closely with the government of Armenia, and scores of private, international and non-profit organizations to promote the development of the ICT sector in Armenia by focusing on education, digitization of society, promotion of Armenian technology via flagship programs such as Armath Engineering Labs, DigiTec, and Tech Armenia.